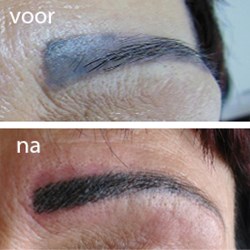 Masterclass Correction & Recovery
Ecuri Cosmetics provides training specifically aimed at repairing and removing failed Permanent Make-up. Incorrectly colored eyebrows or eyeliners can be corrected and perfectly colored. Ecuri Cosmetics has developed and patented a special technique to remove misplaced pigmentation without scars.
This is the newest needle method for the permanent removal of Permanent Make-up. Almost all problems can be solved with this.
Only for device.