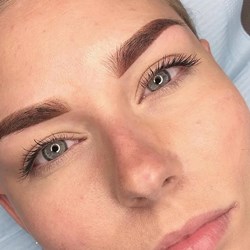 Masterclass Ombré & Powder brows
Powder Brow Technique is the latest development in the field of PMU. This is a stylized makeup eyebrow, but in a natural way.
This technique uses a special 1-point needle, the nano needle. This needle is ultra thin, 0.25 mm and you put a nice shadow with it without damaging the skin.
This Masterclass is only intended for pigmentists with experience.
Registration fee (= down payment): € 200,- (incl. VAT) to be paid immediately when booking.
Contact: +31 6 17664066 / +31 (10) 450 77 90 E-Mail: info@ecuri.com