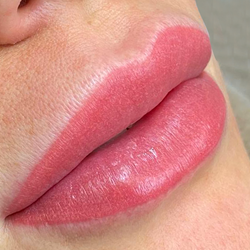 Basic Lips (2 days)
Focus on the new lip blush techniques in this 2 days training for beginners and for who is not happy about his results.
During this training you will learn how to performe a perfect lip blush without harming the skin.
Result will stay more than 2 years.
The training starts at 11 a.m. to 5 p.m.
Model present at 1.30 pm
Contact: +31 6 17664066 / +31 (10) 450 77 90 E-Mail: info@ecuri.com